Notorious killer Albert Dryden gunned down a council officer in a planning row.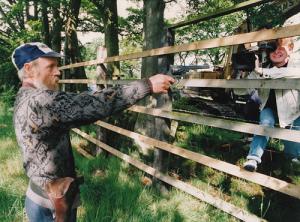 Albert Dryden shot dead a planning officer when the Council moved in to demolish his bungalow. The drama was caught on film as camera crews were at the bungalow expecting to cover a planning story.
The officer arrived at Mr Dryden's home to tell him it was to be bulldozed after a long-running planning dispute.
Dryden opened fire and shot the officer twice in the chest at point-blank range and then blasted him through the head as he lay on the ground, in front of reporters, council workers, and police officers.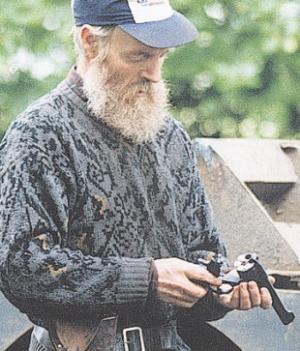 The killer then shot a police officer in the lower back and a television reporter in the arm, before he was finally arrested by armed officers.
At his trial it transpired that Albert Dryden had been victimised, humiliated and degraded by planning officers over a long period of time. A reporter was asked not to publicise details of the victimisation of Mr Dryden because the planning officer was a golfing partner of the Chief Constable of Durham and a brother Mason. The reporter was also asked not to mention that a judge occupied land neighbouring Mr Dryden's land and either objected to Mr Dryden's development or coveted his land.
Both the police and the council came in for severe criticism for their handling of events leading up to the killing.
I don't believe that the killing of somebody was justified in this particular situation, and no normal-thinking person would condone what Albert Dryden did, but from personal experience I can understand how someone facing the bulldozing of their home might become unhinged, or driven to extreme measures.
Dover District Council have unjustly harassed me, and deprived me of a normal home life for 31 years; half of my life! So I can understand how someone could be driven to take drastic measures, particularly when they feel they have nothing more to lose.